View Pricing and Schedules of All Cruises From Brooklyn
Cruises Departing From Brooklyn
Recently opened, the new state-of-the-art Port of Brooklyn Cruise Terminal has received numerous praises, including "Cruise Terminal of the Year" and "Best New Homeport". This modern terminal offers efficient embarkation and debarkation areas allowing passengers to board their ship without waiting.  Cruises departing from Brooklyn have never been easier to board or disembark.
This page highlights cruises from Brooklyn and Manhattan . Visit our New York Metro page to see all cruises from Brooklyn, Manhattan and Bayonne NJ.
Extremely convenient to NYC, NJ and the surrounding metro area, the terminal is located in the Red Hook area of Brooklyn, one of the city's new hotspots with a recent influx of restaurants, retailers, and artist's just steps away from the terminal.
Brooklyn Cruises include;
• Iconic Transatlantic Crossings on the most famous ship in the world the esteemed Queen Mary 2
• Summer and Fall New England / Canada cruises aboard Queen Mary 2 and the beautiful ships of Princess Cruise Line.
Queen Mary 2 Crossing and Cruising from Brooklyn
• The only way to cross, the traditional transatlantic crossing;
Brooklyn, USA to Southampton, UK. 8 to 10 days.
• Transatlantic Crossings including exciting cruise port calls in New England / Canada or cruise port calls in the sunny Caribbean.
Brooklyn, USA, Cruise port calls to Southampton, UK and Hamburg Germany 12 to 20 days.
• Round trip transatlantic crossing with cruise port calls. A verity of sailings for all tastes from Brooklyn including cruise port calls in historic New England Canada or The magnificent Capitals of Europe or the Sunny Caribbean.
Brooklyn USA, cruise port calls, Southampton UK, transatlantic crossing back to Brooklyn USA. 21 to 30 days.
• Cruise with style on the Queen Mary 2 to New England Canada.
Brooklyn USA, Newport, Boston, Bar Harbor, Saint John, Halifax, Quebec City, Brooklyn USA. 12 days
Cruising from Brooklyn with Princess Cruise line
• Cruise Historic New England Canada on the beautiful Caribbean Princess.
Brooklyn, Saint John, Bar Harbor, Boston, Newport, Brooklyn. 7 days.
• Unique one way cruises to New England Canada aboard the spectacular Emerald Princess.
Brooklyn, Newport, Boston, Bar Harbor, Saint John, Halifax, Sydney, Charlottetown, Quebec City, 10 days. Continue on to Montreal, Montebello, Ottawa, Toronto 15 days.
Cunard Queen Mary 2 cruises from Brooklyn to Southampton England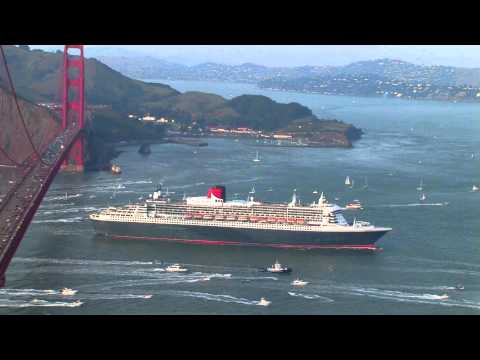 Port of Brooklyn Map – All cruises from Brooklyn depart this facility.